When you outsource you web and graphic solutions to Linzila, you are assured that you can achieve the desired end result.
Building a new digital project, doing some web solution, some graphic deign or in need of all around maintenance – we are the company to trust.
We can build any digital system or platform you should desire to realize.​
Linzila was founded with the aim of establishing excellence in development for companies in need of professional solutions.
The future is digital, and your achievement is with us. We advance towards success in  bringing business and institutions online and on the visual perspective. A new era, a new world, a digital world.
Development
Helping you create a powerful impact in the world by living from within
Development
Del Canto Chambers is a Spanish law firm.
They are law specialists that has specialized in civil and commercial litigation.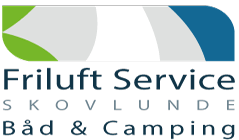 Design
A Danish nationwide company for washing, impregnating and repairing marine and camping equipment.
With lot of savings per project, the financial benefits of choosing Webline Digital are evident. The quality of the resources and the ability to scale your resourcing needs promptly and efficiently are likewise important benefits you will get by establishing a project with us.
What you see is what you get. We offer full transparency with the work provided – from the initial interviews of the potential project, to the end of the project. Our pricing model is furthermore fixed and transparent, meaning that our clients get full oversight of the project price.
Establish your project with us
Let us help you retain and facilitate it long-term.
Send us your support or sales questions and get a fast response.